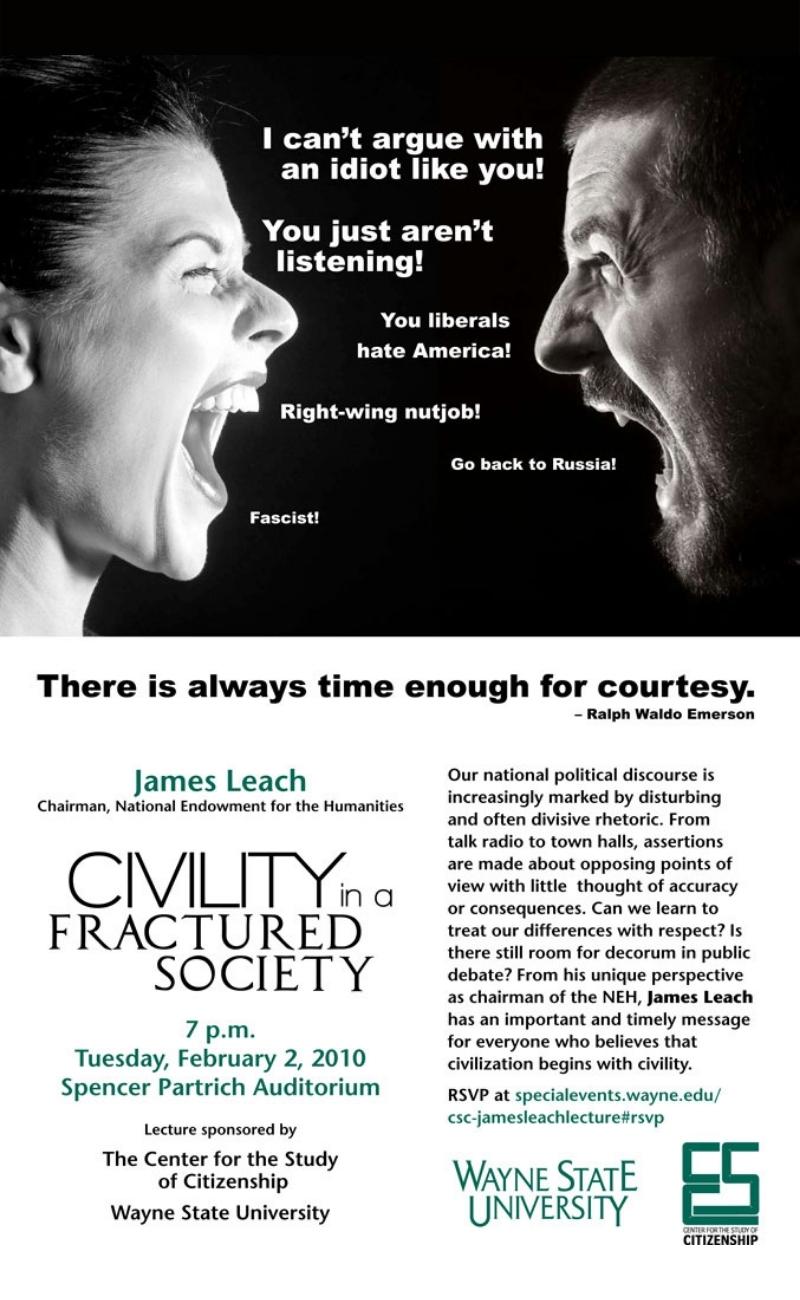 Civility in a Fractured Society
Date and time
February 2, 2010 at 7 p.m.
About this event
Our national political discourse is increasingly marked by disturbing and often divisive rhetoric. From talk radio to town halls, assertions are made about opposing points of view with little thought of accuracy or consequences. Can we learn to treat our differences with respect? Is there still room for decorum in public debate?
From his unique perspective as chairman of the NEH, James Leach has an important and timely message for everyone who believes that civilization begins with civility.
Location
Spencer Patrich Auditorium
Wayne State University
471 W. Palmer
Detroit, MI 48202
Speaker(s)